Send us message to learn more about InnoHK
CONTACT US
AI & Robotics
Centre for Artificial Intelligence and Robotics, Hong Kong Institute of Science & Innovation, Chinese Academy of Sciences

In Search of Pioneering Discoveries in Artificial Intelligence and Robotics
For us, InnoHK's specific focus on AI and robotics makes it the ideal base for the world-class collaborative projects that CAIR has in the pipeline. More importantly, the infrastructure and community in Hong Kong also help us attract top-notch talent to co-create solutions for the Greater Bay Area.
Professor Xu Bo
Director of Centre for Artificial Intelligence and Robotics, Hong Kong Institute of Science & Innovation,
Chinese Academy of Sciences,
Director of Institute of Automation, Chinese Academy of Sciences
In Search of Pioneering Discoveries in Artificial Intelligence and Robotics
There is a discipline under artificial intelligence (AI) that studies how the human brain works on complex issues — how we make decisions based on past evidence, how we form concepts about the world around us, how we perceive other people, how we analyse with logic, etc., and applies these neuroscience knowledge for the development of next-generation AI, thus building algorithms and systems with human-like intelligence which can adapt under different contexts, perceive human intension, and develop robots that can benefit  different industries in manufacturing, smart home and even medical services.
To accelerate this progress and hence industrialisation with AI-enabled robotics, the Centre for Artificial Intelligence and Robotics (CAIR) is set to bring together world-class talent and promote collaborations across the Asia-Pacific region to create a dynamic environment for vigorous exchange of knowledge. The establishment of CAIR is to support the innovation development in the fields of AI and robotics in Hong Kong, bringing new opportunities across multiple sectors and geographies.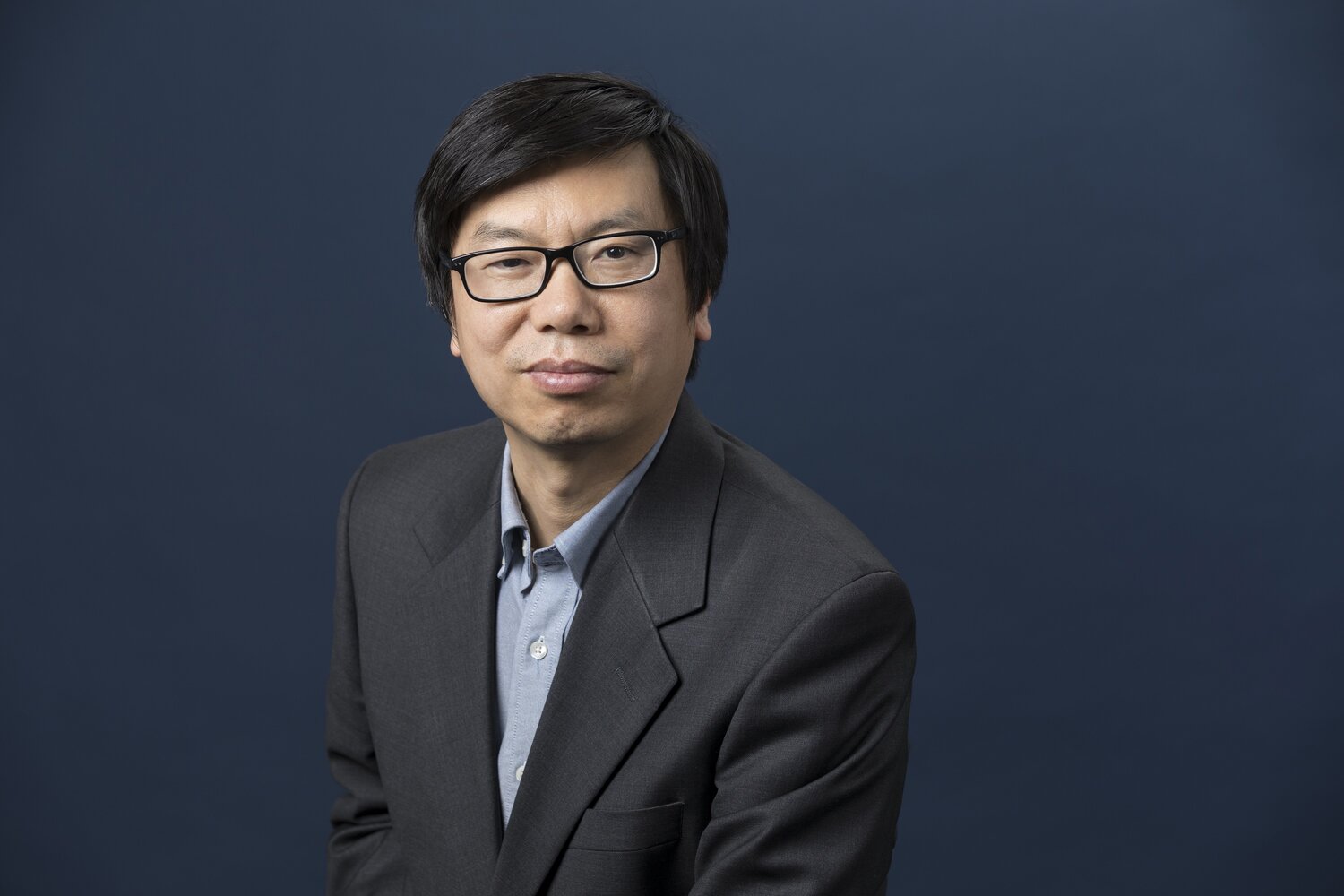 Professor Xu Bo: Director of Centre for Artificial Intelligence and Robotics, Hong Kong Institute of Science & Innovation, Chinese Academy of Sciences, President of Institute of Automation, Chinese Academy of Sciences.

Brain-Inspired AI: Brain-inspired Intelligence is the grand challenge for achieving Human-level Artificial Intelligence. The main research of CAIR focuses on AI theory of Brain-inspired Intelligence including but not limited to neural computation and cognitive brain modeling, neuromorphic computing systems, Brain-inspired information processing, and neural robotics.
Flexible surgical robotic system: Current surgical robots lack of sensing and perception capability. To meet this challenge, CAIR is creating flexible surgical robots with augmented sensing capability and machine intelligence, to enhance safety and effectiveness of the operation during minimally invasive surgery. CAIR's core technologies for flexible surgical robot include intelligent haptic sensing, collaborative control, and self-localization and navigation.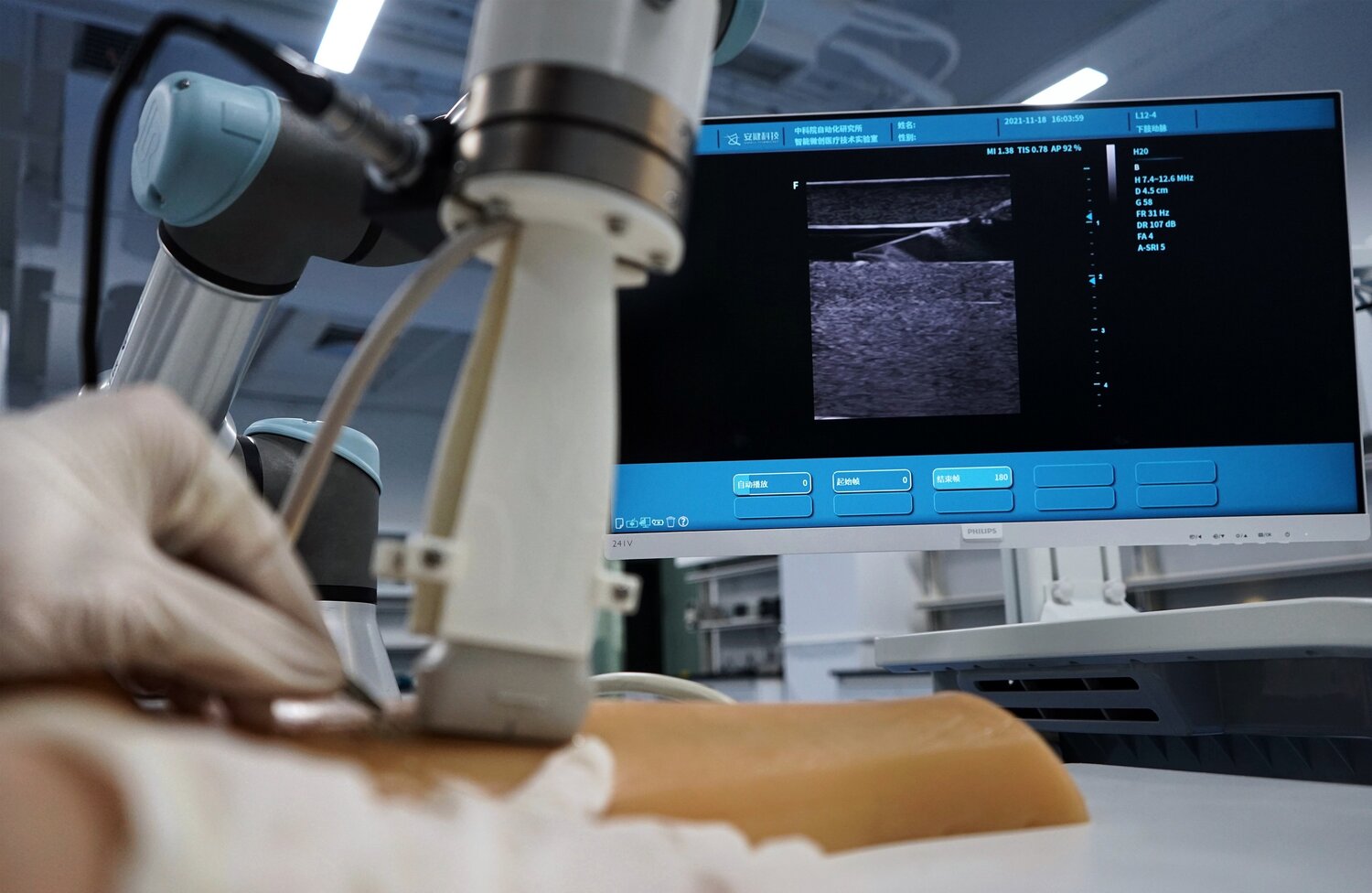 Assistive robot for ultrasound-guided Treatment: CAIR is developing novel robotic systems to assist precise treatment under the guidance of ultrasound. The purpose is to allow intelligent and accurate positioning of both the ultrasound probe and the treatment device. As a result, the system will provide simple means of controlling conventional devices, allow less-skilled operators to perform the procedure, and achieve required clinical outcomes for precise treatment.
The Centre has four major areas of research:
Fundamental theory of the next generation Artificial Intelligence: facing the academic frontier, exploring the basic mechanism and basic theory of brain-inspired intelligence science, and seeking for theories and methods of autonomous evolutionary intelligence and complex system intelligence with international influence.
New type of human computer interaction technology and equipment: developing a series of interaction technology that can recognise human intention through a fusion of different senses such as visual, auditory and tactile aspects, as well as strength and motion.
Flexible robot and intelligent assistive technology: striving to meet with ever growing demand of healthcare for aging societies by innovating sensing and assistive capability of healthcare robotic systems to advance the digitalisation, standardisation and  democratisation of high quality healthcare services.  
AI open platform: integrating AI software and hardware platforms to build an AI open platform based on medical health and intelligent manufacturing.