Send us message to learn more about InnoHK
CONTACT US
Construction
Hong Kong Center for Construction Robotics (HKCRC)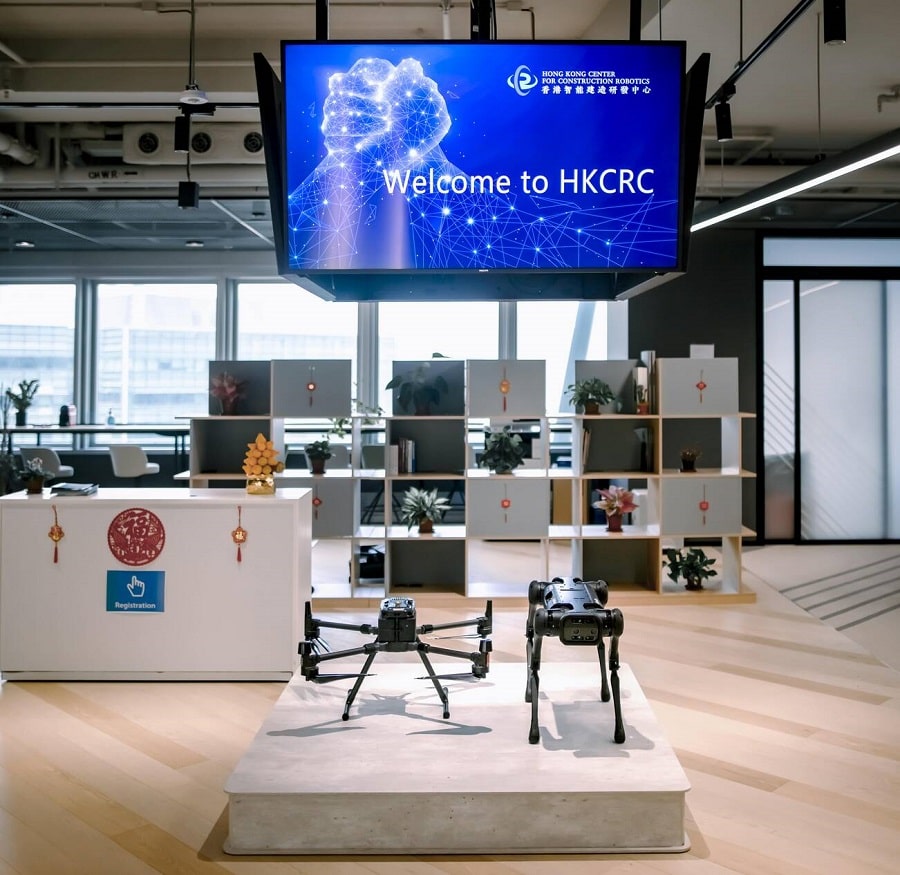 Revolutionising the Building Lifecycle with Robotics
We believe HKCRC can facilitate not only multi-disciplinary research, but also raise awareness of the different industry settings in the East and the West. Our programmes can develop better understanding of opportunities to revolutionise the construction life-cycle to design and build beyond compromise.
Prof. Zexiang Li
Center Director;
Professor, Department of Electronic & Computer Engineering, HKUST;
Founder of Automation Technology Center, HKUST;
Founder of Robotics Institute, HKUST
Revolutionising the Building Lifecycle with Robotics
Technology innovation is transforming the construction industry — with everything from robotic exoskeletons helping workers move heavy materials, to new design and manufacturing processes reducing building schedules and expense while improving safety of workers. In Hong Kong, where builders face rising costs and labour shortages, innovative new construction methods and technologies are making the industry more competitive and creating more opportunities both locally and across the fast developing Greater Bay Area[1].
The launch of Hong Kong Center for Construction Robotics (HKCRC) is a critical step in integrating these new technologies into modern construction methods. It will be a catalyst to facilitate the adoption of robotics and advanced manufacturing that promise higher efficiency, better cost control, and ultimately revolutionise the construction sector.
HKCRC's focus is real-world, problem-driven research. With the alliance among institutes in Hong Kong, Mainland and Overseas, it encourages stakeholder engagement and cross-pollination among the best minds of robotics experts in the two major bay areas in the world. The centre's goal is to initiate far-reaching change across the entire building life-cycle by integrating robotics, data analysis and automation technologies in the construction process.
To develop solutions for the many challenges the construction industry faces, HKCRC has focused its research on four areas: Construction Survey & Inspection, Construction Planning & Design, Flexible Prefabrication Manufacture, and On-site Automation. In addition, HKCRC acts as a pre-incubation research centre, applying the principle of 'fail fast, iterate, and pivot' to encourage researchers to find faster ways to prove the viability of their findings, and explore its potential in real-world industrial applications that can have an immediate impact in the construction business.

[1] Construction Industry Council – Greater Bay Area Initiatives of CIC
Project team members
ZL

Professor Zexiang Li

Center Director;
Professor, Department of Electronic & Computer Engineering, HKUST;
Founder of Automation Technology Center, HKUST;
Founder of Robotics Institute, HKUST
In this project