Send us message to learn more about InnoHK
CONTACT US
Molecular Diagnostics
Centre for Novostics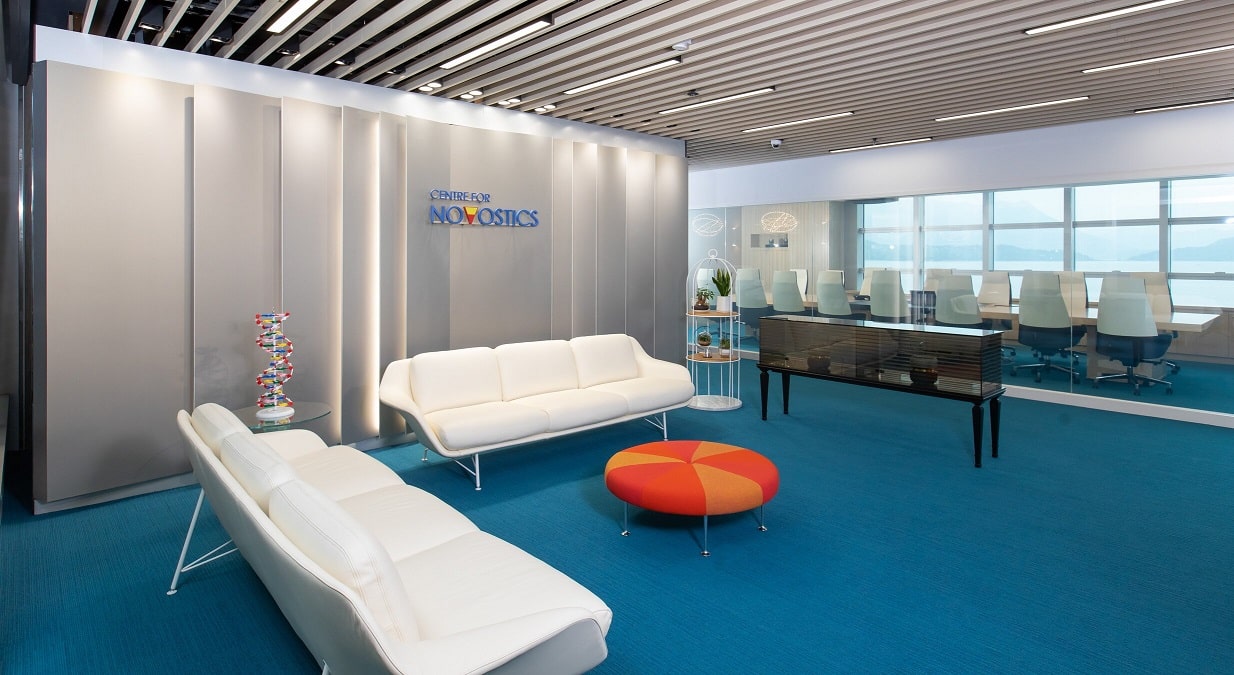 Pushing Forward the Frontier of Molecular Diagnostics
I am pleased to see the launch of the InnoHK scheme and am excited about being part of this initiative. I hope that through InnoHK , Hong Kong's research would attain the next level of global excellence, resulting in the generation of valuable intellectual properties, enhancement of the health and quality of life of local, regional and international communities, as well as creating economic benefits to the region.
Professor Dennis Lo
Scientific Director of Centre For Novostics, Li Ka Shing Professor of Medicine;
Professor of Chemical Pathology, The Chinese University of Hong Kong
Pushing Forward the Frontier of Molecular Diagnostics
Over the last decade, there have been a number of breakthroughs in molecular diagnostics. In 2011, the analysis of fetal DNA in maternal plasma was successfully translated into a clinical non-invasive prenatal test for fetal chromosomal aneuploidies such as Down syndrome. The Epstein-Barr virus (EBV) DNA test for non-invasive screening of nasopharyngeal carcinoma (NPC), which is a common cancer in Hong Kong and the southern part of China, was reported in the New England Journal of Medicine in 2017 as a life-saving tool in asymptomatic persons. The three leading scientists behind these milestones, Professor Dennis Lo, Professor Rossa Chiu and Professor Allen Chan, have come together to establish the Centre for Novostics in Hong Kong. With the meaning of novel diagnostics under its name, the centre aims to push forward the frontier for molecular diagnostics, particularly around prenatal diagnosis and cancer diagnostics.
With the experience in developing prenatal testing of fetal chromosome disorders, the centre plans to extend the work to single gene disease and other pregnancy-associated conditions. A combination of genomic, epigenomic, transcriptomic and fragmentomic technologies will be employed to tackle bottlenecks in cancer diagnostics and investigate the tissue origin of malignancy by circulating nucleic acid analysis, particularly for cancer types prevalent in Hong Kong, mainland China and Asia.
These research areas will accelerate the application of liquid biopsy and promote Hong Kong as a leading molecular diagnostic centre in the world. Leveraging Hong Kong's well-developed public healthcare system and its strategic location for easy access to major cities worldwide, the centre targets to create a conducive environment for collaborations with other renowned research institutes and universities. The compact size of the city also allows large-scale programmes to be set up and tested.
Project team members

In this project